BALI COOKING CLASS
For those of you who are culinary lovers, we are invite you to join BALI COOKING CLASS when on vacation in Bali island. Bali cooking class is the most popular Bali activities that you can do to make your holiday in Bali unforget memorable. Here you will be taught the Balinese cuisine in depth. You will learn techniques and be familiar with the fresh herb, spices, and other ingredients that made Balinese food delightfully tasty as well as nutritious and cleansing.
ANIKA BALINESE COOKING CLASS
Anika Balinese cooking class located in Kuta. Komplek Burung jalan Nuri Tuban, Kuta – Bali.
Morning Class
Start at 7 am to 2 pm
1 hours traditional market tour
Breakfast
Class time
Lunch
Free Transport
Booklet
Certificate
Price:
US$ 75 / adult
Evening Class
Start at 4 Pm to 7 Pm
Afternoon Tea
Class time
Dinner
Free transport
Booklet
Certificate
Price:
US$ 65 / adult
2 Day Packages
Start at 3 pm to 8 pm
Afternoon Tea
Class time
Dinner
Free Transport
Booklet
Certificate
Price:
US$ 145 / adult
BUMBU BALI COOKING CLASS
Bumbu Bali Cooking Class Located on JL.Pratama, Nusa Dua Badung Regency, Bali 80361 Indonesia
With Market visit :US$ 95
Without Market Visit : US$ 87
Days conducted:
Monday
Wednesday
Friday
Time Table:
00 am – 06.05 am Pick up from various locations in Tanjung Benoa
10 am – 06.15 am pick up from various locations in Nusa Dua
20 am – 06.25 am meeting point from all other areas in Bali will be at Mc Donalds in Jimaran.
25 am – 06.30 am pick up from jimbaran hotels
30 am – 06.35 am Arrival at Jimbaran Village Market . Refreshments will be served
50 am Transfer to Jimbaran Fish Market
30 am Transfer Bask to Tanjung Benoa
00 am Breakfast
45 am Beginning of cooking
30 pm conclude day of cooking
30 pm Lunch
45 pm Day concludes
Newly certified Balinese Master chef's celebrate
Dishes prepared:
Kuah siap ( Chicken stock )
Nasi Kuning ( Yellow Rice )
Bubuh Injin ( Black Rice Pudding )
Base Be Pasih ( Seafood Spice Paste )
Base Gede ( basic Spice Paste )
Ayam Betutu ( Grilled Chicken in Banana leaf )
Be Celeng Base Manis ( Pork in Sweet Soy Sauce )
Kambing Mekuah ( Lamb Stew with Cardamom )
Sate Ayam ( Chicken Sates )
Sate Babi ( Pork Sate )
Base Sate ( Peanut Sauce )
Sate Lilit ( Minced Chicken in Banana Leaf )
Lawar Gedang ( Green papaya salad with Prawns )
Pecelan ( Vegetable Salad in Spiced Chilli Dressing )
Ketipat Lontong ( Rice Cakes )
Ayam Pelalah ( Shredded Chicken with Chilli and lime )
Urab Jagung Sweet Corn With Grated Coconut )
Pisang Goreng ( Fried Bananas
Nasi Goreng Mawut ( Special Fried Rice with Noodles, Chicken and Vegetables )
Free pick up and drop off place covered : Tanjung Benoa, Nusa Dua and Jimbaran
Bali Swing & Uluwatu Tour
Lempuyang Temple tour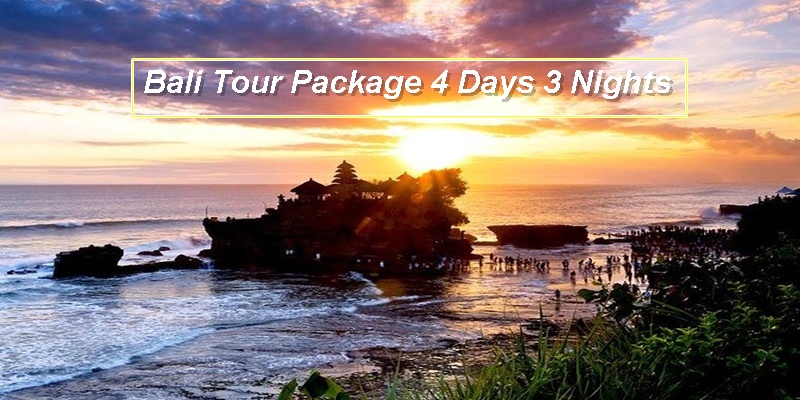 Bali tour Package 4 Days 3 Nights