Mount Batur
Mount Batur is one of vulcano in Indonesia which is still active and has erupted 26 times and last erupted in 2.000, biggest eruption in 1.917 which is killed 1.000 people died. Located in Kintamani sub district, Bangli regency and around 2.5 hours drive from Ngurah Rai airport.
At that time lava flow damage surrounding village, one of them is Batur village and Batur temple. Batur Temple is Sad Kahyangan Jagat or one of six major temple in Bali island and Batur temple dedicated as god prosperity. Batur temple located main way of Penelokan Street and one of popular destination in Bali. There is a lake on the foot of mount Batur called Batur Lake with 16 km2 of the area, has depth of 67 – 70 meters and become water source for balinese people especially in Batur village and surrounding, such as: Kedisan village, Terunyan village, Songan village and Buahan village.
Kintamani – one of popular destination in Bali island
Lake Batur and Mount Batur has as special attraction that you not find the others part. On this place you will be able to see both this scene from south precisely in Penelokan Village, Kintamani. From this place you will see the beautiful view of mount Batur and Batur Lake. Along the way of Penelokan village you will pampered by restaurant which provides for lunch with varied menu. And all the restaurant offers views of Mount Batur and Lake Batur that make your holiday and your lunch feel different. Other option to see the amazing view of mount Batur is by do Sunrise Trekking tours. On this tour you will see beautiful sunrise at 6 am from the top of mount Batur.
If you are interested to know be closer, around Batur lake there is Hot water spring, where local people believe that the water can cure various of deseases. There is hot spring pool out there that you can visit and enjoy your day by swim in the pool while pampered by beautiful view of mount Batur.  And there is also a small village called Terunyan village on the slopes of mount Batur, the way to this village have to charter a traditional boat from Penelokan village to Terunyan village. Only 30 minutes drive by boats to this places. Terunyan Village is a village accupied by the original Balinese customs and traditions very different from the people around Bali in general, which is still preserved so that the village has its own charm. On this place you can visit  the funeral of deceased was not buried, but placed under a tree called kemenyan tree (frankincense tree) were able to deodorize.
Sunrise trekking
Bali Airport Transfer
Kintamani Tour
---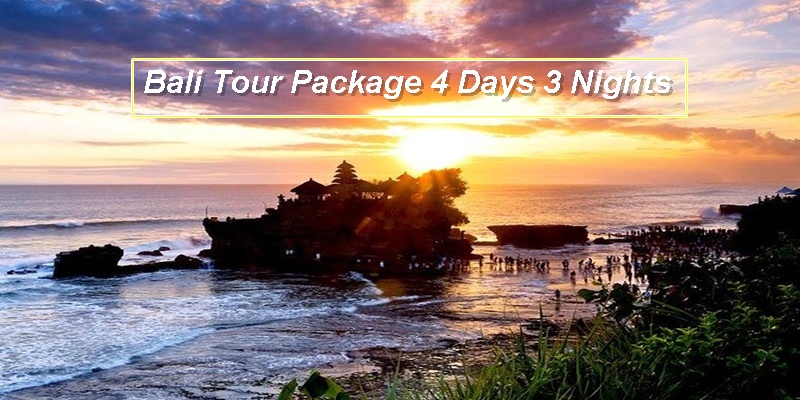 Bali Tour Package 4 Days 3 Nights